PUTTING IT INTO PRACTICE
Classroom training sessions and webinars
Participate, engage, see and enjoy the results the day after training.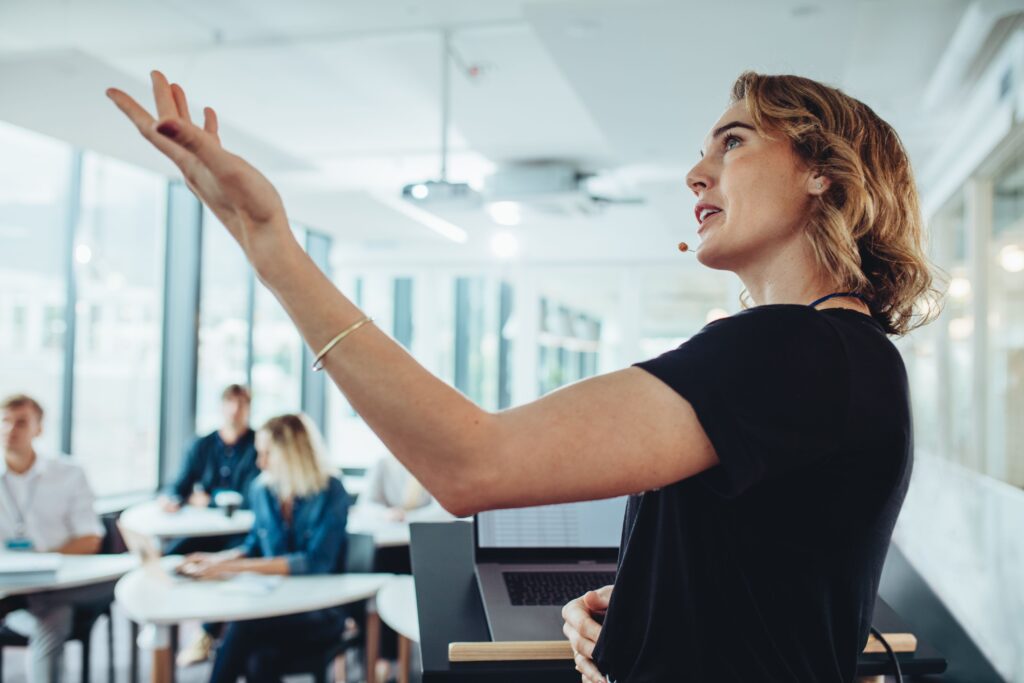 Zone to Win: How to Win the Competitive Battle in a New Century
Business Strategy Development and Implementation
Organizational Vision, Mission and Values as Tools for Competitive Advantage
Systems Thinking
Strength-Based Organization (Appreciative Inquiry®)
Building Relationships and Effective Communication
Communication Skills Development
Effective Communication – Dialogue Techniques
Communication with Different Types of Employees According to PAEI
NLP Communication Model
Enneagram for Business: Development of Communication Skills
Persuasive Communication
Productive Feedback
Educational Conversations
Improving Management Effectiveness
From Expert to Manager in 24 hrs
Situational Leadership
Coaching
TARGETx: Results Oriented Management
Leading Teams
Leading Y, Z and Alfa Generations
Emotional Intelligence of the Manager
Leadership Excellence According to DiSC
Sales Team Management
Management in the Retail Trade
Delegating Effectively
Performance Appraisal Interview
Conducting a Career Interview
Induction for New Employees
Training and Mentoring of Employees
Agile Leader: Business Viability in an Ever-Changing Environment
Practical Leadership
Leading for Impact
Engaging Leadership
Personal Powers of a Leader
Shared Leadership
Proprietary Program for Leaders "Motivating is Easy"™
Promoting Employees' Motivation and Loyalty
Tools for Self-Motivation
Happiness at Work: Finding and Keeping it
Effective Cross-departmental Collaboration
Solving Complicated Problems Using TRIZ Methodology
Solving Business Problems as a Team
Productive Team
Team Collaboration Using DISC
Successful Intercultural Communication
Conflict Prevention and Management within an Organization
Conflict Management Skills Development
Working with Difficult People
Managing Stressful Situations and Relationships Through Humour and Laughter
Decision Making and Critical Thinking
Growth Mindset — How to Avoid Giving in to Your Own Limitations
Less is More® Organizational Efficiency Improvement
Stress Management
Preventing and Managing Burnout
Increasing Psychological Resilience
Mindfulness for Business
Dare to Make Mistakes: How to Turn a Mistake Into Success and a New Opportunity
Taking Personal Responsibility
Organizational Culture Creation and Integration
Organizational Compassion
Mobbing Prevention Strategies
Psychological Safety at Work
Improving Negotiation Skills
Selling an Idea
Ownership Mindset-based Service
Management of Client Claims and Complaints
Unique Service Standard
3Ts: Train the Trainer Programme
Project Management
What our Clients Say About Us
Nesuklydome pasirinkdami GRAND PARTNERS mūsų komandos mokymų partneriu. Kolegos džiaugiasi per mokymus įgytas žinias naudodami savo darbe.
Our Clients
Organizations operating in various segments of the market that seek to accelerate the progress of their managers and teams




We know how to accelerate the success
of leaders and their teams!